With over 27 years of combined experience conducting successful high-profile and complex investigations, TIOSquare is at your service.
Private Investigator Services Offered in

New York and beyond.
TIO is an acronym for Technology Investigations and Operations, with the fast advancement in technology over the years, it has become an essential part of any investigation or business operation. We have invested heavily in technology resources to help us in the execution of expedient and successful investigations. We are frequently hired by prestigious law-firms for case preparation support, serving subpoenas, and assistance in establishing the facts surrounding a legal case. Private individuals contact us for help in locating missing persons and conducting infidelity investigations. Insurance Companies as well as Third Party Administrators rely on us for surveillance and high-exposure claims services. Corporations count on TIO Square for employee background checks, competitor and industry research, hacked websites, and to implement iron-clad security infrastructures for protection against intrusions. We also provide services for investors looking for reputation management and a wide variety of diligence services.
We get the job done by utilizing a handpicked team of highly talented investigators combined with cutting edge technology.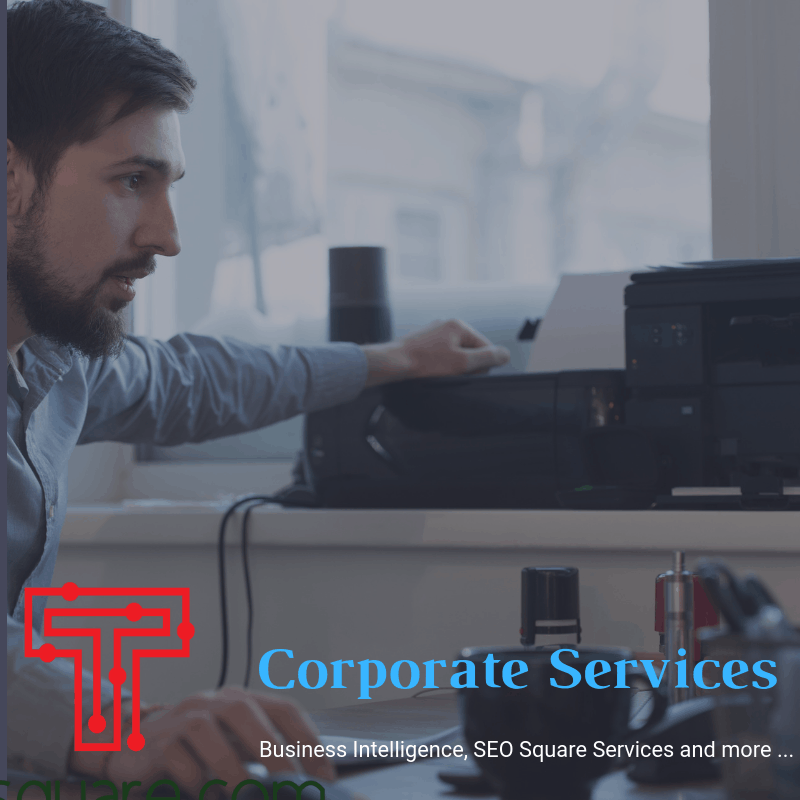 Background Check for Companies
Need an employee background check before making a job offer? TIO Square will provide you with the most accurate and comprehensive pre-employment background check. A background check helps your corporation stay safe with criminal history checks, and by thoroughly verifying prior employment as well as education claims.
Some online websites offer background searches, but the need for human intervention in verifying the validity of these results is essential to weed out inaccurate information. For example, what if the criminal record has been expunged, or sealed, but continues to remain within public records? This can have a negative impact on your liability. We verify our background results by contacting local municipalities, city and state courts. In addition, you need to know whether the criminal record found was a felony, misdemeanor, or dismissed. Do not rely on incomplete or inaccurate online searches for your business decisions.
Undercover Investigations
Do you suspect employee theft or corporate espionage at play within your corporation? Our undercover investigators are experienced in uncovering employee dishonesty, drug and alcohol abuse, operational discrepancies, sabotage, safety violations, corporate espionage, racial and sexual harassment and many other matters that corporations face on a daily basis.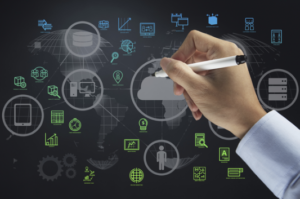 Business Intelligence and Analytics
Has your website been hacked? We can help. Our team holds technology industry certifications and are experienced in handling all types of intrusion and cyber-security issues.
We can also help you achieve the top position in search engines with our SEO Square service. This advanced SEO product combines the best of business intelligence, competitor research, keyword mining, Citation Building, demographics research and a host of other tools to assure your presence is dominant in the major search engines. How? By using our investigative resources that your competition is not using. Business intelligence is usually performed by major corporations due to cost and resources needed to handle the vast amount of data generated, however, we have developed systems to put this powerful technology in the hands of small and mid-sized corporations.
Private Investigator Support for Attorneys
Attorneys often hire us for assistance in establishing the facts surrounding a legal case. There are many instances where we can help strengthen your case, from thorough background searches, witness locates and subpoena deliveries, to financial investigations, we have helped attorneys for years in achieving fast and effective results. Being a licensed Private Investigation business, we have access to the most advanced databases which are not available to the public. We're well-versed in the art of skip-tracing and digital investigations.
Our Private Investigators can obtain public records at all levels, and we often retrieve court documents by visiting courthouses to verify information gathered for use as evidence.
Inaccurate information is plentiful in publicly available website sources. We don't rely on it, and neither should you.
One of our most popular services is conducting full scene investigations while working with law-enforcement agencies to verify claims. We often speak with reporting Police Officers and Detectives to obtain a more thorough picture of the facts.
Need help in tracking down a witness? We have years of experience locating, interviewing and obtaining statements from witnesses in Spanish, and other languages you may need with our multi-lingual investigators.
Using the most advanced databases, we conduct meticulous background searches on your subjects to reveal a complete profile, which attorneys often find incredibly helpful. This includes driver and criminal history searches, prior insurance claims, fraud, identity theft, and much more. We can locate and research evidence you're your law firm may not have the time or ability to track down. These are just some of the many ways TIO Square can be of service to your firm.
Catch a Cheating Spouse – Infidelity Investigations
Do you suspect your significant other is being unfaithful? Need evidence for an ongoing legal matter? Or just wish to keep an eye on your spouse while you are out of town on business? Our investigators have over 15 years of experience conducting discreet infidelity surveillance. We know how to get results and utilize highly experienced male and female investigator to obtain the best results. Even though it may look to like a fantastic idea to perform your own reconnaissance work, you might unknowingly wind up breaking the law, which can make the situation worse. And of course, you run the danger of being caught "spying," there is no way that situation can turn out well.
Because our investigators are licensed by the state for Private Investigative work, they're lawfully able to investigate in ways that you simply can't. The feeling of having a cheating partner is obviously very upsetting.  By employing a Private investigator, you can get the proof you need in a safe, secure and discreet fashion.
Whether you need evidence for court proceedings or just to ease your gut feeling about a relationship, we can help. Our private investigators are well trained in surveillance, and we are ready to go above and beyond to gather the evidence you need.
Town of Hempstead
Atlantic Beach
Baldwin
Bellerose Terrace
Bellmore
Bethpage
Cedarhurst
East Meadow
East Rockaway
Elmont
Floral Park
Franklin Square
Freeport
Garden City
Hempstead
Hewlett
Inwood
Island Park
Lawrence
Levittown
Lynbrook
Malverne
Merrick
Mineola
New Hyde Park
North Lynbrook
North Valley Stream
North Woodmere
Oceanside
Point Lookout
Rockville Centre
Roosevelt
Seaford
South Hempstead
Uniondale
Valley Stream
Wantagh
West Hempstead
Woodmere
Town of North Hempstead
Albertson
Carle Place
Floral Park
Glenwood Landing
Great Neck
Greenvale
Kings Point
Manhasset
Mineola
New Hyde Park
North New Hyde Park
Old Westbury
Port Washington
Roslyn
Roslyn Heights
Sands Point
Westbury
Williston Park
Town of Oyster Bay
Bayville
Bethpage
Brookville
East Norwich
Farmingdale
Glen Head
Glenwood Landing
Greenvale
Hicksville
Jericho
Locust Valley
Massapequa
Massapequa Park
Mill Neck
Old Bethpage
Old Westbury
Oyster Bay
Plainview
Sea Cliff
Syosset
Woodbury
City of Glen Cove
City of Long Beach
Suffolk County, NY (About Suffolk County)
Town of Babylon
Amityville
Babylon
Copiague
Deer Park
Lindenhurst
North Amityville
North Babylon
West Babylon
Wyandanch
Town of Brookhaven
Bellport
Blue Point
Brookhaven
Calverton
Centereach
Center Moriches
Coram
East Moriches
East Patchogue
Eastport
East Setauket
Farmingville
Holbrook
Holtsville
Lake Grove
Manorville
Mastic
Mastic Beach
Medford
Middle Island
Miller Place
Moriches
Mount Sinai
North Patchogue
Patchogue
Port Jefferson
Port Jefferson Station
Ridge
Rocky Point
Ronkonkoma
Selden
Shirley
Shoreham
Sound Beach
Stony Brook
Upton
Wading River
Yaphank
Town of East Hampton
Amagansett
East Hampton
Montauk
Sag Harbor
Wainscott
Town of Huntington
Centerport
Cold Spring Harbor
Commack
East Northport
Greenlawn
Huntington
Huntington Station
Lloyd Harbor
Melville
Northport
Town of Islip
Bayport
Bay Shore
Bohemia
Brentwood
Brightwaters
Central Islip
East Islip
Great River
Hauppauge
Holbrook
Holtsville
Islandia
Islip
Islip Terrace
Oakdale
Ocean Beach
Ronkonkoma
Sayville
West Islip
West Sayville
Town of Riverhead
Aquebogue
Calverton
Jamesport
Laurel
Manorville
Riverhead
South Jamesport
Wading River
Town of Shelter Island
Shelter Island
Shelter Island Heights
Town of Smithtown
Commack
Hauppauge
Kings Park
Nesconset
Saint James
Smithtown
Town of Southampton
Bridgehampton
Eastport
East Quogue
Hampton Bays
Quogue
Remsenburg
Sagaponack
Sag Harbor
Southampton
Speonk
Water Mill
Westhampton
Westhampton Beach
Town of Southold
Cutchogue
East Marion
Fishers Island
Greenport
Laurel
Mattituck
New Suffolk
Orient
Peconic
Southold
Albany
Amsterdam
Auburn
Batavia
Beacon
Binghamton
Buffalo
Canandaigua
Cohoes
Corning
Cortland
Dunkirk
Elmira
Fulton
Geneva
Glen Cove
Glens Falls
Gloversville
Hornell
Hudson
Ithaca
Jamestown
Johnstown
Kingston
Lackawanna
Little Falls
Lockport
Long Beach
Mechanicville
Middletown
Mount Vernon
New Rochelle
New York
Newburgh
Niagara Falls
North Tonawanda
Norwich
Ogdensburg
Olean
Oneida
Oneonta
Oswego
Peekskill
Plattsburgh
Port Jervis
Poughkeepsie
Rensselaer
Rochester
Rome
Rye
Salamanca
Saratoga Springs
Schenectady
Sherrill
Syracuse
Tonawanda
Troy
Utica
Watertown
Watervliet
White Plains
Yonkers
Manhattan.
Brooklyn.
Queens.
The Bronx.
Staten Island.
Long Island.
Western New York.
Finger Lakes.
Southern Tier.
Central New York.
North Country.
Mohawk Valley.
Capital District.
Hudson Valley.