Services Offered in Long Island
Accident Investigations
Asset Search
Background Checks
Business to business service
Cheating Spouse
Child Custody
Civil Investigations
Computer and Internet Investigations
Criminal
Custody Investigations
Divorce service
Domestic
Financial and Insurance Fraud
Find People
Forensic consultant
Fraud
Harassment and Stalking
Identity Theft & Vehicle Tracking
Infidelity and Cheating Spouse
Insurance Investigations
Interviewing (SIU)
Matrimonial
Missing Persons & Skip Tracing
Private investigator
Process server
Social Media
Surveillance
Worker's Compensation
Private Investigations In Long Island
Having numerous local villages, and towns the Long Island area is composed of two counties— Suffolk County and Nassau County.
Suffolk County is divided into towns such as Babylon, Brookhaven, East Hampton, Huntington, Islip, Riverhead, Shelter Island, Smithtown, Southampton, and Southold, as well as two Indian reservations—Poospatuck and Shinnecock.
In Nassau County, there are three towns, Oyster Bay, North Hempstead, and Hempstead as well as two cities, Glen Cove and Long Beach.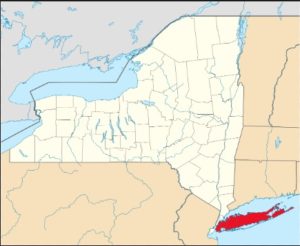 It can get a little overwhelming and confusing, even to those who were born and raised on Long Island, and navigating the area while avoiding traffic jams and street closures is a challenge even to the Best Long Island Private Investigators. Below is a guide to Long Island Private Investigation services.
Private Investigator Long Island Services Offered
Private Investigators Suffolk
The most popular Private Investigation Services ordered in the Suffolk County area include Surveillance, Infidelity Investigations and Worker's Compensation Investigations.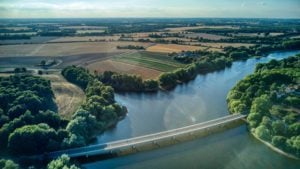 Nassau County
The most popular Private Investigator Long Island services in Nassau County, Long Island are Insurance Fraud investigations, Background Check Investigations,  and Cheating Spouse Investigation.

Private Investigator Long Island Cost
The cost of a Long Island Investigator can vary depending on the complexity of the case, expenses incurred, and experience of the specific vendor that you hire. Prices range from 65.00 per hour on the lower end, to 250.00 per hour for the most expensive.
Private Investigator Cost for Cheating Spouse
Marital Investigations, also known as Cheating Spouse or Infidelity Investigations can range from 90.00 per hour to 150.00 per hour. These are often conducted during the afternoon and late evening hours by one or two agents depending on the set-up and ease of following the target. There are plenty of good Long Island Private Detectives that can assist you and answer questions prior to your signing a contract.
Long Island NY Private Investigator Services
It is good to have a New York Private Investigator on-call in your phone contact list for cases like Catching a Cheating Spouse, Background Checks on employees, or for assistance in any insurance or criminal proceeding.
According to the NY Times, there is a rise in infidelity due to the trend in online dating and cultural pressures, and more and more people are hiring Private Detectives to collect the necessary evidence for proving or disproving their suspicions. The good thing is that in the Long Island area, there are many good Private Investigator agencies, including TIO Square, New York's Top Private Investigation and Technology firm. Long Island Private Investigator are most often hired for Premarital Investigations, Process Serving, Surveillance, Insurance Fraud, and Catching Cheating Spouses.
Reasons to Hire a Long Island Private Investigator (PI) / Detective with Experience
You should never attempt to conduct investigations yourself, such as surveillance. Following someone in a vehicle can be dangerous, and there are New York laws in place to prevent unlicensed individuals from conducting Private Investigations. Not to mention the possibility of being confronted for spying, or worse, to have the police called on you for harassment or invasion of privacy.
Many clients call us after attempts to conduct surveillance and investigations themselves have failed, and often times these subjects whom they tried to surveil are highly suspicious and even confrontational when a professional investigators take over the case, leading to negative results on cases.
Long Island Area Expert Private Detective Agency for Premarital Investigations
Not all proposals have a happy ending. Some people have gone through very bad experiences and have been duped out of their money after investing too much trust on the wrong person, and failing to do a premarital background check. A pre-nuptial investigation, also known as premarital investigation or premarital background check is conducted to locate and review personal, professional as well as financial information on the subject. It can also reveal prior order of protections, and criminal records. Although the information is often publicly available, these inquiries are best conducted by an experienced Long Island Private Investigator in order to save you time and resources, and obtain the most accurate results.
Discreet Surveillance Private Investigators Long Island NY Agency Services 
Gathering of information and evidence is crucial in any investigation and  Surveillance is the bread and butter work for Long Island PIs who work all kinds of different cases. Surveillance can help in finding a missing person, catching a cheating spouse, or documenting insurance fraud. Surveillance encompasses the detailed and close observation of a person for gathering facts about their patterns and behavior to be used in building a case.
Call Infidelity Long Island Investigators in Nassau and Suffolk County 
Infidelity happens even in happy marriages. Infidelity is defined as "the voluntary sexual intercourse by married persons with someone other than his or her spouse." With the help of a Long Island Private Investigator you can get answers, quickly and discreetly. Matrimonial investigations are conducted to gather evidence about a partner's suspicious activities. Lack of trust between partners often lead to arguments between the two, making them feel depressed and hopeless. A Long Island private eye will aid in obtaining the correct information, and providing evidence that can assist in divorce litigation cases.
Detective & Private Investigation Long Island NY Companies
Private investigation companies are not created equal and it is important to find the best Long Island private investigator to do the job. Often abbreviated as PI and informally called a private eye, a Long Island private investigator, private detective or inquiry agent is someone who is hired either by individuals, groups, or attorneys, to undertake investigative services.
In short, a Long Island Private Detective will help you get the answers that you need, in the way of with solid presentable and court admissible evidence. Most Private Eyes have had a long career in the investigation or law-enforcement world prior to becoming Investigators.
Considered by Bloomberg with having the nation's most expensive ZIP codes, Long Island is one of the priciest communities in the entire country. A Long Island private Investigator is indeed a must when faced with high exposure insurance claims or lawsuits, divorce disputes and or child custody cases which are often the most popular services ordered in high-income areas.
Private Investigator areas covered in Long Island:
Amityville (Suffolk County)
Asharoken (Suffolk County)
Atlantic Beach (Nassau County)
Babylon (Suffolk County)
Baxter Estates (Nassau County)Bayshore
Bayville (Nassau County)
Bellerose (Nassau County)
Belle Terre (Suffolk County)
Bellport (Suffolk County)
Bethpage (Nassau County)
Brightwaters (Suffolk County)
Brookville (Nassau County)
Cedarhurst (Nassau County)
Centre Island (Nassau County)Copaigue
Cove Neck (Nassau County)
Dering Harbor (Suffolk County)Deerpark (Suffolk County)
East Hampton (Suffolk County)
East Hills (Nassau County)
East Rockaway (Nassau County)
East Williston (Nassau County)
Farmingdale (Nassau County)
Floral Park (Nassau County)
Flower Hill (Nassau County)
Freeport (Nassau County)
Garden City (Nassau County)
Great Neck (Nassau County)
Great Neck Estates (Nassau County)
Great Neck Plaza (Nassau County)
Greenport (Suffolk County)
Head of the Harbor (Suffolk County)
Hempstead (Nassau County)
Hewlett Bay Park (Nassau County)
Hewlett Harbor (Nassau County)
Hewlett Neck (Nassau County)
Hicksville (Nassau County)
Huntington Bay (Suffolk County)
Islandia (Suffolk County)
Island Park (Nassau County)
Kensington (Nassau County)
Kings Park, New York (Suffolk County)
Kings Point (Nassau County)
Kismet, Fire Island, New York (Suffolk County)
Lake Grove (Suffolk County)
Lake Success (Nassau County)
Lattingtown (Nassau County)
Laurel Hollow (Nassau County)
Lawrence (Nassau County)
Lindenhurst (Suffolk County)
Lloyd Harbor (Suffolk County)
Lynbrook (Nassau County)
Long Beach, New York
Malverne (Nassau County)
Manorhaven (Nassau County)
Mastic Beach (Suffolk County)
Matinecock (Nassau County)
Mill Neck (Nassau County)
Mineola (Nassau County)
Munsey Park (Nassau County)
Muttontown (Nassau County)
New Hyde Park (Nassau County)
Nissequogue (Suffolk County)
North Haven (Suffolk County)
North Hills (Nassau County)
Northport (Suffolk County)
Ocean Beach (Suffolk County)
Old Brookville (Nassau County)
Old Field (Suffolk County)
Old Westbury (Nassau County)
Oyster Bay Cove (Nassau County)
Patchogue (Suffolk County)
Plandome (Nassau County)
Plandome Heights (Nassau County)
Plandome Manor (Nassau County)
Poquott (Suffolk County)
Port Jefferson (Suffolk County)
Port Washington North (Nassau County)
Quogue (Suffolk County)
Rockville Centre (Nassau County)
Roslyn (Nassau County)
Roslyn Estates (Nassau County)
Roslyn Harbor (Nassau County)
Russell Gardens (Nassau County)
Saddle Rock (Nassau County)
Sag Harbor (Suffolk County)
Sagaponack (Suffolk County)
Saltaire (Suffolk County)
Sands Point (Nassau County)
Sea Cliff (Nassau County)
Shoreham (Suffolk County)
South Floral Park (Nassau County)
Southampton (Suffolk County)
Stewart Manor (Nassau County)
Syosset (Nassau County)
Thomaston (Nassau County)
Upper Brookville (Nassau County)
Valley Stream (Nassau County)
Village of the Branch (Suffolk County)
West Hampton Dunes (Suffolk County)
Westbury (Nassau County)
Westhampton Beach (Suffolk County)
Williston Park (Nassau County)
Woodsburgh (Nassau County)