Accident Investigations
Asset Search
Background Checks
Business to business service
Cheating Spouse
Child Custody
Civil Investigations
Computer and Internet Investigations
Criminal
Custody Investigations
Divorce service
Domestic
Financial and Insurance Fraud
Find People
Forensic consultant
Fraud
Harassment and Stalking
Identity Theft & Vehicle Tracking
Infidelity and Cheating Spouse
Insurance Investigations
Interviewing (SIU)
Matrimonial
Missing Persons & Skip Tracing
Private investigator
Process server
Social Media
Surveillance
Worker's Compensation
What does a Private Investigator in NYC do?
Are you an attorney who needs to locate and interview a witness? A business owner with the feeling that something is not quite right in your organization? Do you have a suspicion that your significant other may be cheating? These are examples of cases that a PI in New York undertakes on a daily basis.
Private Investigators offer a wide array of services, from finding missing persons to conducting digital investigations. But, do you really need a Private Investigator?
Google has put the universe at our fingertips, and you can easily run a light "background search" to find information on anyone, or view their public photos and profiles to glean into their life. Why not run a Linkedin or Facebook search? The truth is that for most people, this is would not be nearly enough to cover the information they are seeking, in addition, those searches yield inaccurate information. Clients need hard evidence for legal purposes such as lawsuits and divorce cases, and other times for personal reasons such as locating their loved ones.
Let's discuss some reasons to hire Private Investigator, the average cost of hiring a Private investigator, and what to expect and not to expect from a Private investigator.
Should I hire a Licensed Private Investigator or have someone just Google the information?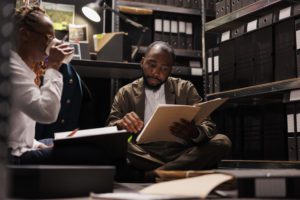 Thanks to the internet, movies and TV shows, people have learned to conduct investigations on their own, by digging online for tips, and, many times, they're able to obtain ok results! But what separates a regular person who runs online searches, and scans social media accounts, from a licensed and experienced Private Investigator? Why would Attorneys or insurance carriers hire a Private Investigator  in NYC as opposed to having their in-house staff conduct searches and interviews?
Firstly, Private Detectives spend only 33% of the time in front of a computer. Any experienced PI knows that the information obtained online is not completely accurate, and it is often necessary to contact sources and conduct field work in order to obtain the real facts. Facts are often obtained in the form of interviews on behalf of Insurance companies, court visits for cases that involve the New York legal system, or surveillance for infidelity cases (just to name a few). For many of these tasks, it is required that the person conducting the investigation be bonded as well as licensed by the New York State Department of State.
What is the cost of a Private Investigator in NYC?
The hourly or package rate of Private Investigators vary a lot. We have seen some investigators, who charge approximately 65.00 per hour – while others cost no less than 95.00 per hour. The high variance in price is mostly due to expenses incurred while operating out of New York, demand for that particular firm, and experience in the field. This does not include expenses.
Hiring a Large vs. a Smaller Private Investigation Firm
Many PI firms rent large offices and staffs to handle a large volume of workload. These investigators have large overhead expenses, including rent, licensing, video and report editors, and a sales staff. They also cover a team of NY Field Investigators and case managers salaries.
Smaller Investigation firms typically operate out of a small office, or even their homes. These Investigators do not handle a larger caseload and work many of the investigations themselves. If they are not working the investigations, then they will manage the operatives and update their client throughout the case.
The difference in quality of work goes favors the smaller firms, as you receive a more personalized service, at a better cost.
Where Can You Hire PIs in New York?
If you are searching for a Private Investigator that provides coverage in NY, click here to send an e-mail. Alternatively, PI's advertise on websites like Yelp or purchase Google Ads.
Hiring a PI for Legal Cases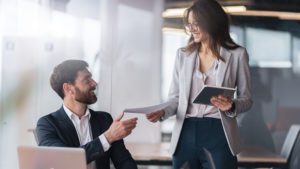 These assignments involve performing an investigation in search of evidence which will be presented in a courtroom or other formal legal proceedings. This information must be collected quickly and with the highest level of accuracy. It is critical that they are well-versed and informed about the NY legal system, as well as laws and procedures applicable to the case they are handling. They remain in close contact with their clients or persons in charge of managing the case files. Most clients that hire Investigators for legal cases include law-firms, investors, businesses, law offices, accountants and insurance companies. Private individuals also hire investigators to serve subpoenas.
There is an abundance of information which can be found online via the New York Court System websites, but for most other more in-depth searches, and to verify the validity of documents, a court visit is needed. Investigators who often visit courthouses are familiar with the systems and procedures in place at the specific courthouse.
Services a PI provides in to Private Individuals
The 2 tasks below are mostly requested by private individuals and do not involve the New York legal system. Some examples of the most common calls we receive are:
Find Missing People
Catching a Cheating Spouse
Here are a few FAQs from meetings with our New York clients who have never hired a Private Investigator in the past:
Can a Private Investigator Break Laws? NO
Private Investigators are not different from a teacher, a doctor, and other professionals, where obeying the law is required. There are some techniques investigators engage in that may appear "risky", but an experienced investigator is smart enough not to risk breaking the law and face criminal charges or jeopardize their license. Every state has its standards to follow, and a PI is only allowed to work in the state where he/she is licensed.
If they fail to adhere to the law, a PI License can be revoked by New York State.
Can an investigator legally follow someone? Yes
Surveillance is a standard job in the life of an investigator. Surveillance involves closely monitoring a subject or a person, and documenting the locations, interactions and activities while not violating their privacy.
Can Private Investigators enter private properties? No
They are civilians and must follow the law.
Can a Private Investigator hack phones, social media accounts, email accounts, computers, etc? No
It might appear that this is allowed since you see it on television, but even if you or a PI knows how to hack a device, it most likely illegal. Some companies offer this "hacking" service, and we would like to caution prospective customers to seek the advice of an attorney before engaging in this.
Can Private Investigators obtain information about the subject's travel details, airplane tickets, hotel reservations and the like? Sometimes
Companies are not allowed to share private information about their clients unless obtained through legal channels by working with an Attorney.
Although a PI cannot force a person or entity to divulge information about their customers, there are sometimes creative ways to obtain this information.
TIO Square Inc. is a Private Investigation and Technology firm which performs investigations around New York city and helps people solve many types of cases, from surveillance, background, matrimonial investigations, locating missing people employee theft, risk assessment, and many more. Contact us for a free consultation.
To read more about TIO Square's private investigator / private detective services in other areas around NYC, Click Here for our homepage.
Other helpful New York Investigation article links:
Personal Background Checks on people by Private Investigator in New York City (including identity theft investigation)
Cheating Spouse Matrimonial Investigations | Private Investigative Firm Services
5 Reasons for hiring a Private Investigator in New York City